US consumer insights firm Kelton has appointed brand strategy and research consulting specialist Courtney Rothstein as Partner, Brand Strategy in its New York Office.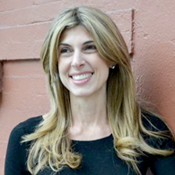 Kelton, which also has offices in Los Angeles and London, combines expertise in qual and quant research, design, strategy and communications.
Rothstein (pictured) joins with more than 25 years' experience. For the past seven she worked at WPP-owned Added Value, recently setting up and managing the firm's offer in North America, with a seat on the Board. Earlier, she spent eleven years in a number of senior consumer insights-related roles at Diagnostic Research International, and was an Account Director at Lieberman Research Worldwide.
Tom Bernthal, CEO and co-founder of Kelton, comments: 'As more of our clients rely on us for high-impact brand strategy solutions, it's been a top priority to find the best talent out there. With a proven ability to cultivate deep, valuable client relationships, Courtney's addition truly rounds out Kelton's strategy offering.'