Authentic Experiences: 3 Companies Nailing Brand Positioning Strategy
Perspectives
> Blog Post
Authentic Experiences: 3 Companies Nailing Brand Positioning Strategy
August 27, 2019
When consumers care more about experiences than material goods, how are you supposed to position your brand? Start by looking to these three companies doing it right.
Today's consumers value experiences over material goods; Gen Z and Millennials in particular crave realness and are turned off by branding and messaging that feels inauthentic. This means businesses across categories must find new ways to stand out from the crowd, and tailor their marketing to drive engagement and build lasting loyalty. To cut through the noise, you need to craft novel and authentic ways for customers to interact with your brand. Easier said than done. 
Thankfully, there are steps you can follow to build an authentic and electric brand, and models you can look to. The companies below veered from the status quo with their brand positioning strategies, focusing on memorable, authentic experiences — and they've got success to show for it. 
REI
REI has always been about much more than selling outdoor gear. Founded as a co-op with social consciousness at its core, the brand has positioned itself as one that cares deeply and authentically about people. Take its #OptOutside campaign, for example, when the company announced its 143 stores would close on Black Friday. "We're closing our doors, paying our employees to get out there, and inviting America to OptOutside with us because we love great gear, but we are even more passionate about the experiences it unlocks," said then CEO Jerry Stritzke. 
Given the financial opportunity Black Friday presents to retailers, it was a risky move — but one that ultimately paid off. In addition to earning the company a number of major advertising awards, the campaign led to a major uptick in brand loyalty and a noticeable rise in REI memberships. 
The success of #OptOutside sparked further campaigns built around socially conscious ideas. In 2017, REI launched Force of Nature, "a multi-pronged effort that included a $1 million investment in 26 nonprofits that support women in the outdoors." The company's director of public affairs and marketing, Laura Swapp, acknowledged that Force of Nature was intended as a brand initiative — still, it led to a 20% increase in the company's full-price women's business.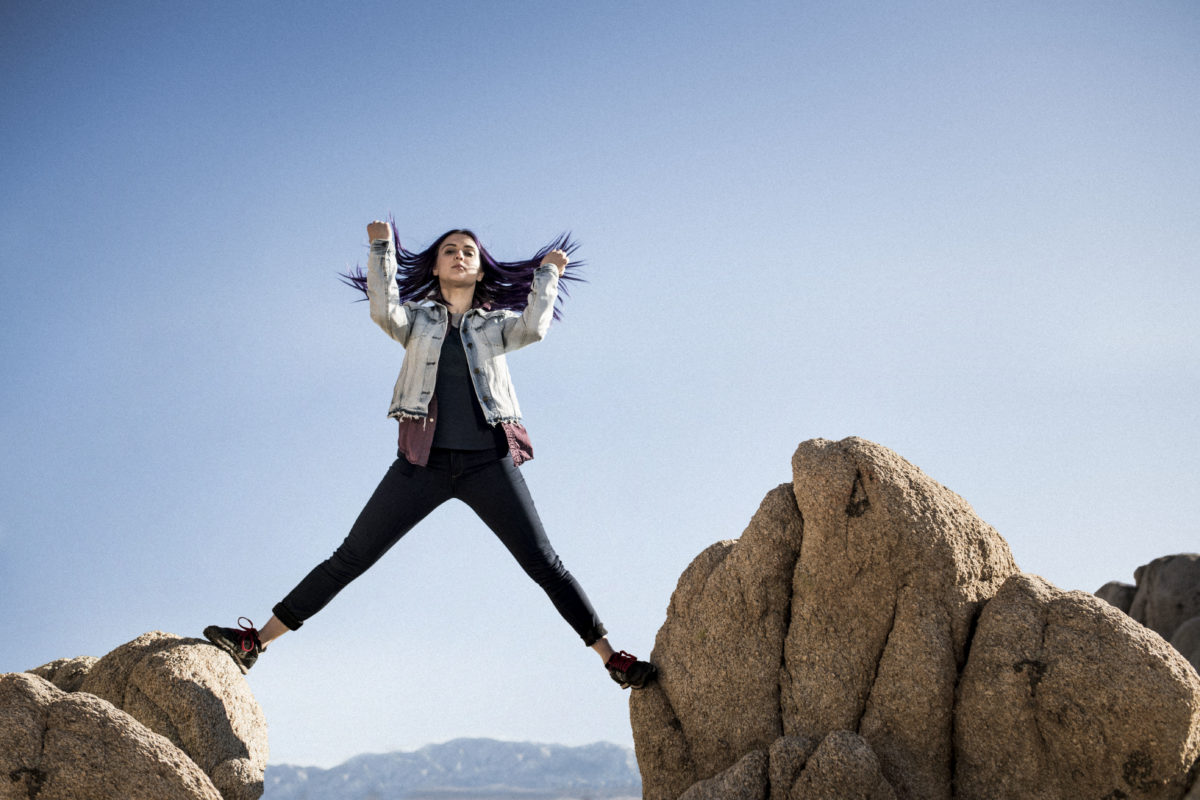 (Photo Credit: REI)
Neither #OptOutside nor Force of Nature was directly focused on selling products. Instead, they were intended to create — that's right — experiences. Experiences that would strengthen REI's brand values in the public eye and give consumers reason to align themselves with the company. The positive impact on REI's bottom line was a natural output of this strategic brand positioning. 
Marketer Takeaways:
Always keep your brand's core values in mind when brainstorming experiential marketing campaigns. If it doesn't align with who your brand is, it will ring false with consumers.

Focus on your differentiators. REI knew that their co-op retail model would resonate with their target audience, so they boldly incorporated wherever they could.
Click here to learn how we helped REI earn and maintain multicultural Millennial loyalty.
Yeti
Creating a series of unique experiences isn't the only way to attract new audiences and build loyalty — you can also position your brand as an experience in and of itself. In part, that's how Yeti has created so much success selling a product that never used to be seen as something worth investing in: coolers.
The goal was to build a strong brand identity, and Yeti succeeded by pairing the best product out there — one that kept getting better at each launch — with endorsements from celebrity hunters, fishermen, and barbecuers. In so doing, the company was able to tap into an aspirational space in the market: outdoor luxury. As the company's VP of marketing put it, "Yeti reinvented a major part of this category and treated the cooler as more than a disposable product." 
(Photo Credit: Fortune)
As a result, owning a Yeti isn't just about getting your hands on something that functions better than competitors' products (if that were the case, the company wouldn't have such an extensive line of apparel). No, it's about being part of a community. About experiencing a lifestyle.
This brand positioning strategy has led to some impressive results: 700x three-year growth, $500M in sales, and 6,000 retailers selling Yeti products. A great cooler alone wouldn't have gotten them so far. 
Marketer Takeaways:
Don't accept the status quo. It's possible to reinvent the way audiences perceive certain products and services. 

However, to do so — and to build buzz around your brand — you have to back up your claims with quality. Strong positioning won't matter unless you offer something that gets people excited. 
TOMS
Founded in 2006, TOMS' approach was different: for every pair of shoes they sold, they'd donate another pair to a child in need of proper footwear. It was a powerful business model built on impactful experiences, and it paved the way for a meaningful brand story. TOMS customers weren't just buying sneakers; they were making a charitable donation. In a small but real way, then, they were making the world a better place. 
(Photo Credit: TOMS)
Over time, TOMS expanded the ways customers could engage with the brand. The company launched annual events like "One Day Without Shoes," encouraging people to forego shoes for a day to raise awareness for the millions of children across the globe growing up with a lack of basic footwear. In 2016, the brand took the campaign to social media, asking Instagram users to post a picture of their bare feet with the hashtag "#withoutshoes." Every photo contributed to a major donation of shoes (up to 100,000 pairs) from TOMS. 
Brand experiences like these have helped fueled TOMS' success because they're authentic. They resonate with consumers because they're true to the company's story. In the absence of meaningful narrative, a similar sales model would quickly be recognized as nothing more than a PR stunt. TOMS' approach works because it's directly in line with the company's values and mission. 
Marketer Takeaways:
People are always hungry for a good story. Your brand can capture consumer attention by focusing on a meaningful narrative. 

The experience(s) your brand creates should grow naturally from this narrative. Experiences not grounded in a brand's story risk being perceived as inauthentic. 
Click here to check out how we've helped TOMS stay true to their brand, true to their customers, and true to their mission. 
Looking for more on brand strategy? Look no further.
Sign Up
Sign up for the latest tips to grow your brand.