Rebranding Strategy: Lessons from 2019's Top Rebrands
Perspectives
> Blog Post
Rebranding Strategy: Lessons from 2019's Top Rebrands
September 13, 2019
Time for a rebrand? These three organizations took the plunge in 2019. Here's what you can learn from their successful strategies.
A rebrand, even a brand refresh, isn't something to take lightly. Whether you're considering an updated logo or an entirely revamped brand promise, it isn't enough to hope that a new identity will resonate with consumers simply because it's new. The ways we buy have changed. Customers aren't just passive consumers — they're active and in control of how they engage with brands. For a rebranding strategy to succeed, you need to understand the tools at your disposal, and what those tools can realistically accomplish in a new and evolving marketing landscape.
One great way to gain the knowledge you need? Study the specific ways other major brands are refreshing and revamping their messaging, positioning, visual identities, and more. The organizations below tackled a rebranding strategy or brand refreshes in 2019, and their success offers some key lessons for others looking to work with a brand strategy firm to achieve equally transformative results.
Staples' major rebrand
Earlier this year, Staples launched a top-to-bottom rebrand: new logo, new promise, new internal brands — the works. Once a retailer that merely sold office supplies, Staples has reemerged as a "worklife fulfillment company."
The move is a clear response to the changing attitudes and behaviors of the people we used to call office workers. Today, more than 3.7 million Americans work from home at least half the time. Globally, there are over 35,000 coworking spaces — comprising 521 million square feet of flexible workspace. Sam Krause, manager of strategic research & projects at Staples, acknowledged as much when he spoke about the need for the company's new brand:
"The workplace is changing dramatically," he said. "Customers depend on us to be successful in more ways and in more environments than ever before. We need to ensure we're helping customers create more productive, inspired and connected workplaces, however, wherever and whenever they work."
Lesson for marketers: Keep one foot in the future.
We've said it before, and it bears repeating: it's essential to make sure the brand you are today will stay relevant for the audience of tomorrow. You need to be able to meet emerging consumer needs proactively — not reactively.
And while there's an argument to be made that Staples should have kickstarted its rebrand sooner, the company did a lot of things right. Its new suite of brands, for instance, consistently emphasize versatility and choice, ensuring that customers will be able to find what they need even as the world of work continues to change. And its new magazine — Worklife — gives Staples a unique channel to publish ever-evolving content on important business-focused topics like culture, technology, and sustainability. Strategies and structures like these mean the brand is ready for the future — whatever it might look like.
Discovery Channel's new logo
Discovery Channel's old logo featured a photo-realistic rendering of Earth. It was an appropriate image for a brand devoted to sharing the wonders of our planet, but stylistically it had become outdated. As more and more brands simplify their logos, Discovery's globe stuck out as a relic of an earlier era.
The solution? Keep Earth, but give it a more subtle treatment, flattening it, stripping it of color, and shrinking it to fit inside the letter D.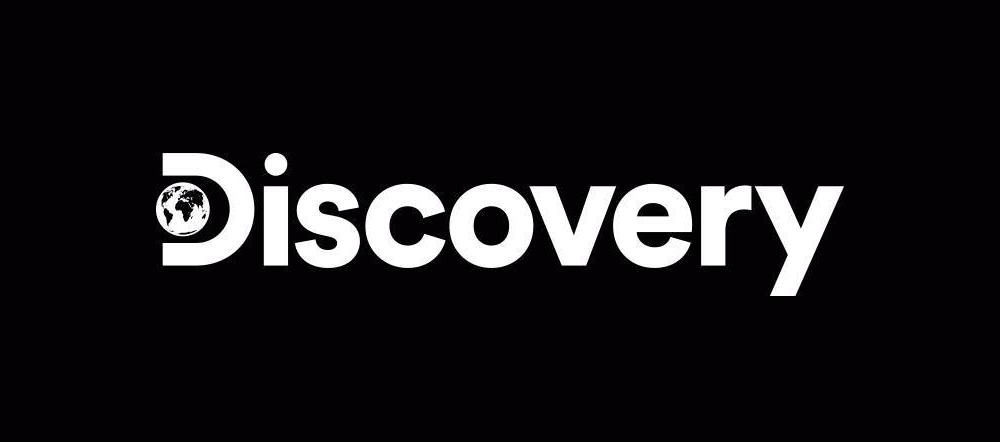 "Discovery's global rebrand celebrates the legacy of our brand while refreshing it for the future," said Lara Richardson, Discovery's group executive VP of marketing. "It was important for us to remind our fans who we are at our core while extending it out to the next generation."
Lesson for marketers: The right logo should do more than look good.
Of course, Discovery Channel's new logo doesn't exist simply to position the brand for contemporary tastes. As our partners at Killer Visual Strategies have covered in their work on successful rebranding strategies, a good logo should consider your values and your industry. In other words, it should reflect what your brand is all about.
Discovery's new logo was designed to literally frame what's most important. That's the globe in most cases — but not all. Just look:
For Discovery, their new logo allows them to consistently create authentic brand expressions that resonate with their audiences. When working with a brand strategy firm, ask yourself: will your brand's new logo empower your organization to do the same?
Android's global focus
Entering 2019, Android's brand hadn't quite caught up with its global stature. The operating system had grown to more than two billion users, but certain aspects of its identity weren't meeting the needs of the many.
"In thinking about the brand, we wanted to make sure that we are as accessible and inclusive as possible," said Sydney Thomashow, Google's lead for brand and creative for Android. "It's really important for us to acknowledge that Android is in fact, a large global brand."
What did that mean for its rebranding strategy? A new color palette that passed WCAG accessibility testing. A new mascot and wordmark. An updated naming convention for different versions of its OS.
Lesson for marketers: Fan favorite aspects of a brand don't always translate to a global audience.
A bit more on that last point: for years, Android's engineering team had named its yearly releases alphabetically after various treats and desserts: Cupcake, Donut, Eclair, etc. It was a fun touch that helped differentiate Android from the V1-V2 monotony of more uptight tech companies.
However, as Android acknowledged in the announcement of their rebrand, the practice wasn't resonating with certain global audiences: "For example, L and R are not distinguishable when spoken in some languages. So when some people heard us say Android Lollipop out loud, it wasn't intuitively clear that it referred to the version after KitKat."
The lesson is clear for brands ready to step onto bigger stages: Some of the strategies that helped your brand gain traction in the beginning might be the same ones that create friction later on. Be ready to make smart and timely sacrifices.
Sign Up
Sign up for the latest tips to grow your brand.